silk screen poster series
The series was done with the pedicab drivers along Taft Avenue (where I live) as the main subjects. They persistently ask you if you need a ride even if you don't look at them with their signature line, "Sidecar?". When you do look at them, they throw their hand up in acknowledgement. It's a very easy way to feel like you have friends on a lonely day.
To ensure they acted naturally, frames of HD footage being shot constantly as I walked around the avenue substituted for actual photographs.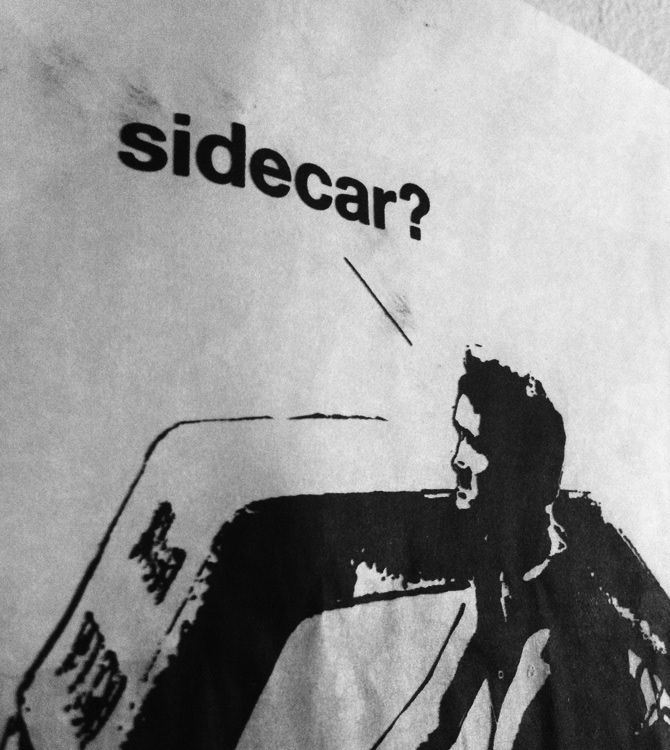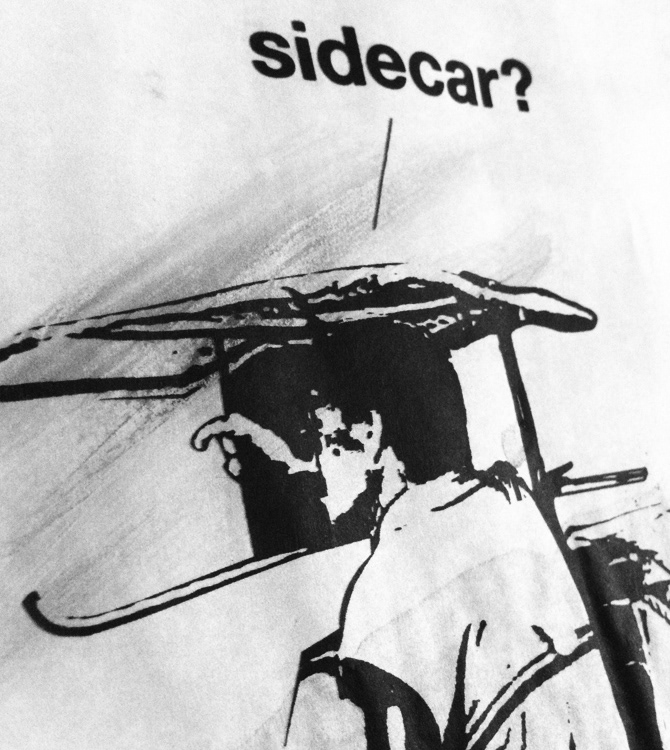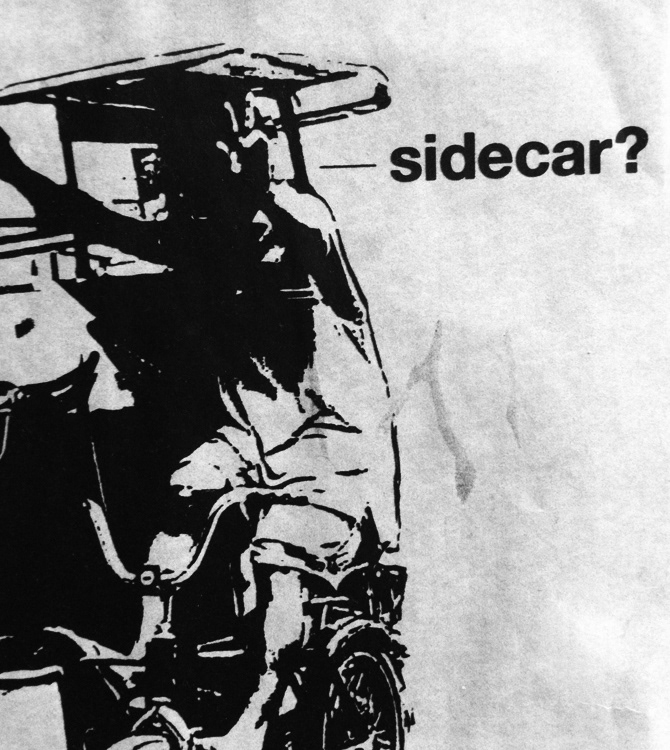 After editing the HD video frames in Photoshop to get desired elements visible, the designs were transferred onto silk screen and then reprinted on A3 poster paper afterward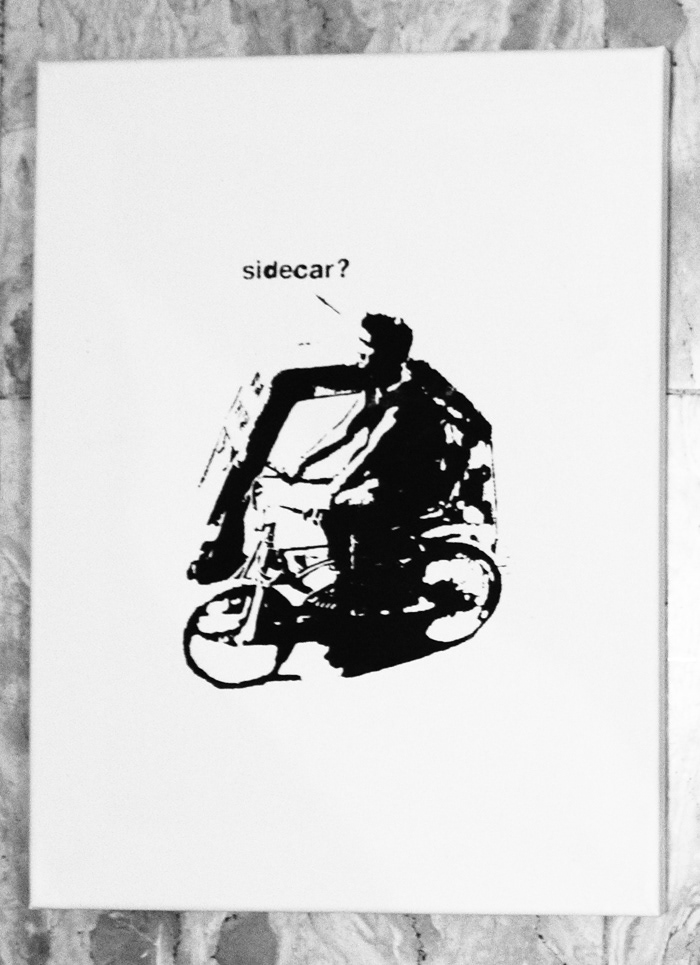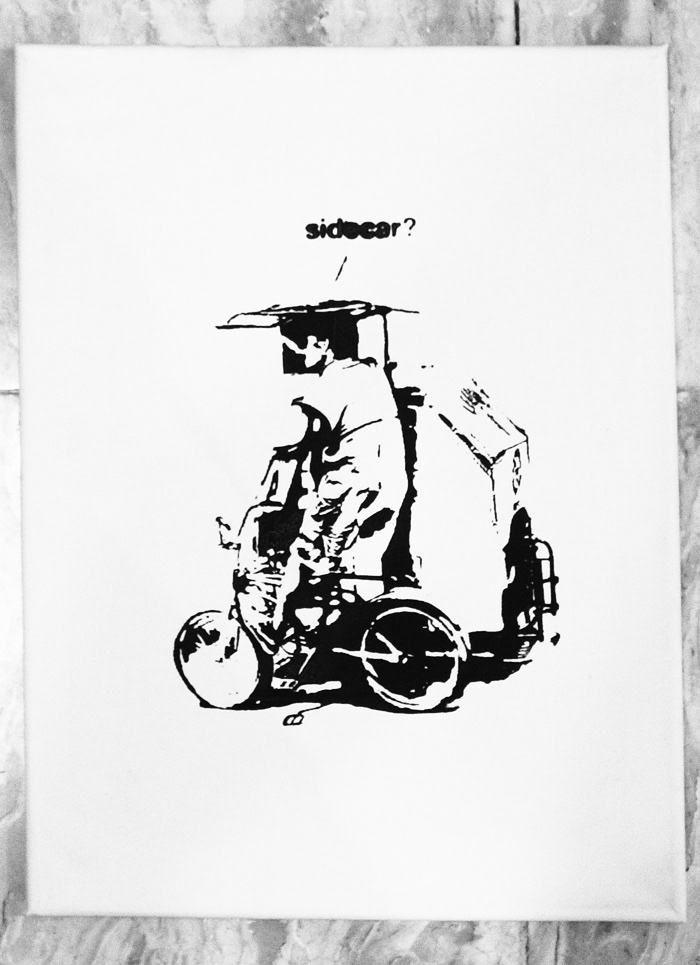 The poster series sold at the charity auction it was made for. The proceeds of which went to the aid of our friend who was then suffering from cancer, the late Jennifer Pangilinan.